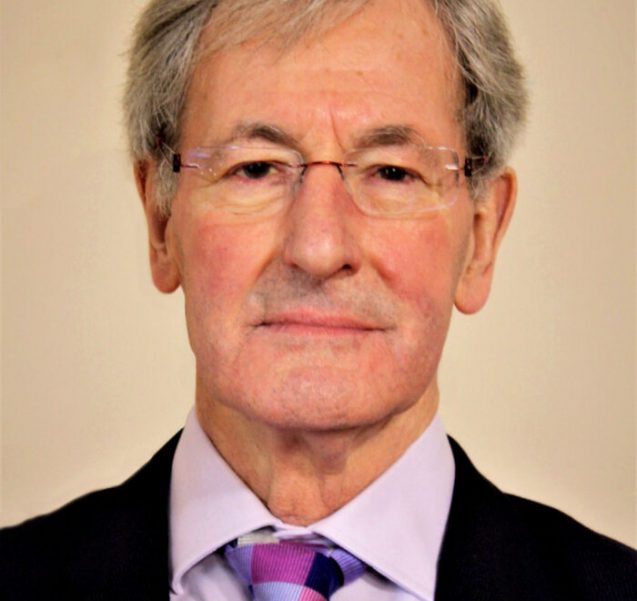 Chair
Prof H Thomas PhD
Hywel Thomas is Emeritus Professor of the Economics of Education, University of Birmingham and was the Director of the Centre for Research in Medical and Dental Education at the University.
He was Head of the School of Education for 10 years, from 1993-2003. His research and writing included studies on resource management in schools (DFE/OECD), the school workforce (DfES), smoking prevention strategies (EU), the career paths of graduates (HEFCE), designing a curriculum for training medical general practitioners (RCGP) and evaluating selection processes for medical specialty training (DH).
Hywel has undertaken work for The World Bank, UNESCO, the British Council and the Department for International Development (DfID). He has been Education Adviser to the British Council and specialist adviser to the OECD.
Foundation Board
Erica Conway has been a volunteer, board member, audit committee member and chair of a number of education related and mental health charities since she was a teenager. She has been involved with the Foundation since 2011, initially as a governor of Camp Hill Girls, becoming Chair of the local governing body soon after. She supported the creation of the multi-academy trust and was part of its initial board.

In her day job Erica is the Chief Financial Officer of the University of Birmingham, a member of its executive board and a director of a number of the group's subsidiary companies.

Prior to 2010 she worked for PricewaterhouseCoopers across the UK providing audit and advisory services to a variety of client types.

Lucy Williams is the Group Head of Conduct, Policy and Whistleblowing at HSBC plc. Prior to this role, Lucy was the Executive Committee member and Head of Regulatory Compliance for HSBC UK Bank, responsible for overseeing the commercial, retail, wealth and private banking operations of HSBC in the UK. She held this role from 2013. She was the first senior executive to relocate from London to Birmingham in 2015, ahead of the opening of the Bank's new UK head office there. She still lives locally with her family and is a strong advocate for the region. She says of this move that it taught her much about the place that banking has in a community and the role that teams play in reflecting the values of HSBC on those around them. She's proud to lead a global team from a regional base and thinks the connectivity it gives them to our customers and colleagues improves their performance.

Lucy joined HSBC in June 2013 from Prudential plc where she was the Director of Group Compliance. Prior to that, she was Head of Compliance at Aviva Life UK. Her earlier career included a range of roles over some years at the Financial Services Authority, in the Markets Division and Retail Supervision, and managing ABN AMRO's Government Affairs team in Brussels.

Outside of work Lucy supports a range of globally-renowned arts organisations with a regional base – she is a Board member of the Royal Shakespeare Company. Lucy is proud to Chair the Independent Schools Governing Body of the King Edward VI Foundation Birmingham.

Lucy is married with three children, all of school age

A Foundation Governor since 2013 who sits on Finance and Investment and currently Bailiff as well as being a Governor of King Edward VI Aston School 2009.

Gurdeep attended University of Aston where he obtained BSc (Hons) in Pharmacy (1980) and a Postgraduate Diploma in Pharmacy (2007). He registered as a pharmacist after training at Boots. Originally destined for a career progression at Boots, finding corporate culture too constraining for his 'out-of-box' approach, he entered the independent sector.

Gurdeep helped to pioneer the move from handwriting pharmacy medicine labels to computerised labels in the 1980's by leading a national team to negotiate with national pharmacy bodies and sell computer labelling systems. Together with his wife who is also a Pharmacist he helped to pioneer the opening of supermarket in-store pharmacies in the 1990's by opening Kwik-Save's first in-store pharmacy (Stafford) in the UK.

They designed and opened United Kingdom's first award-winning drive through pharmacy business in 1995 (Duran Drive-Thru, Norton Canes, Cannock) before expanding and finally selling to a corporate.

He also provided consultancy to Finland's largest pharmacy chain to a develop a Drive-Through pharmacy model for Finland and advised Germany's Pharmaceutical Society to help present a case to their government to allow Drive-through pharmacy openings.

Gurdeep has a passion for music. He has written a music comic story and has been involved in live music promotion since the 70's – Disco's, DJs and Bands as well as promoting national and international Bhangra bands throughout the UK.

Brought up in Newcastle upon Tyne, following completion of a Post Graduate Diploma in Careers Guidance at Swanley, Fazle Kinkhabwala moved to Birmingham in 1989 to work in the Careers Service . He joined as a governor of KEVI Camp Hill School for Girls in 2000 and was elected as a Foundation governor in 2004. He has served as Vice Chair of the School since 2006, chairs the Curriculum and Pupil Discipline committee and is a member of the Finance sub-committee and the Foundation Audit committee. He is also the Special Needs lead governor together with Safeguarding lead.

Passionate about equality, diversity and inclusion, he has a Diploma & MA in Equal Opportunities from the City of Birmingham University and encouraged collection of diversity statistics before it became a requirement for organisations.

He helped put in place vacancies for civil servants across the West Midlands on Civil Service Jobs (CSJ), later rolled out nationally when he was working for Job Centre Plus. Within Her Majesty's Revenue and Customs he recently led the trials in Knowledge Analysis & Intelligence and Assets prior to rolling out a revised Performance Management System for 65000 staff. He is also the Professionalism, Case Governance and Business Expansion lead for South West Wales and West Midlands and national lead for Post Quality Reviews.

He has previously served 10 years as President of the Dawoodi Bohra Welfare Society GB and helped host an international conference for 400 members, debating issues such as FGM. He is also an active supporter of the Who is Hussain charity and can be seen serving food at the food drive on most Tuesday evenings.

Barnaby Lenon taught at Eton for 12 years, was Deputy Head of Highgate School, Headmaster of Trinity School Croydon and Head of Harrow (12 years). He has been a Governor of twenty-two schools. Barnaby was Chair of Governors and joint founder of the London Academy of Excellence school in Newham, East London, one of the most successful state schools in England. He is Professor of Education at the University of Buckingham, Chair of the Independent Schools' Council, a Trustee of the Yellow Submarine charity. He has recently published two books, Much Promise: successful schools in England and Other People's Children: what happens to the academically least successful 50%?

A Foundation Governor since 2012, and Vice-Chair of the Finance & Investment Committee, and is this year's Bailiff. He has also been Chair of Camp Hill Grammar School for Boys since 2012, and a Governor since 1994. He also serves as Chairman of Finance of the Academy Trust.

Barry has worked as a Chartered Accountant in public practice all his working life, specialising in Charities, and Not-for Profit organisations, especially in the professional arts and media.

He was President of the Birmingham & West Midlands Society of Chartered Accountants in 2003-2004, and served on the National Council of Chartered Accountants between 2007 and

2015. He has been Chair of the ICAEW WM Regional Strategy Board since 2006, and through that connection served on various business associations such as WM Business Group.

He is a director of SAMPAD ( South Asian Music Performance and Dance ). He is Chair of Midland Opera and has sung in the tenor chorus for approx. 30 years!

Jonathan was brought up in Birmingham and was educated at King Edward's School (coterminous with his 3 brothers, succeeded by a brother-in-law and son) and the University of Leeds.

He returned to Birmingham and has practiced in the Midlands property market for 30 years. As a partner at international real estate services company Cushman & Wakefield, he advises across all principal sectors of the commercial and residential markets, counselling significant landowners in the locale, and is experienced in the groundlease sector.

He provides a significant volume of loan security valuations for all principal clearing banks across residential/retail/leisure/industrial and office sectors. This includes speculative and pre-let/sold development stock, both investor and owner-occupied property and also portfolio valuations for property companies, institutions, central / local government and charities.

David Wheeldon was born and brought up in rural North Staffordshire and attended Alleynes Grammar School Uttoxeter. He has first degrees from Birmingham and Birmingham City Universities and a Masters Degree from Coventry University. He completed teacher training at Worcester University and has an Advanced Diploma in Educational Management from the Open University.

He taught in selective schools in Shropshire, Cheshire and Birmingham over a period of forty years. The last sixteen years of which he was Head Master of Altrincham Grammar School for Boys and Headmaster of King Edward VI Five Ways School. David retired in 2012.

David has been a Governor of a middle school and a first school in Worcestershire and was a Governor of Bishop Vesey's Grammar School until 2015.

David was Interim Executive Director of the King Edward Foundation for six months in 2016. He is currently Chair of Governors at King Edward VI Handsworth School for Girls, a Governor of King Edward VI Camp Hill School for Boys, a Trustee of King Edward VI Academy Trust and a Governor of The King Edward Foundation. He has also completed two terms as Bailiff and Deputy Bailiff of the Foundation.

In his retirement, as well as significant governance activity, he is an educational consultant and an Associate Director/Consultant of a capital fund raising company.

Ian Metcalfe attended KES from 1969 t0 1977. A qualified solicitor, he retired as managing partner of international law firm Wragge & Co in 2014 after 8 years in post. Prior to managing the business, Ian was a corporate partner at the firm for 14 years, acting for several substantial public and private companies and private equity houses on a wide range of transactions.

Ian now pursues a "portfolio" career, with a range of non-executive appointments, combining his interests in sport and business. Ian is currently Chair of Mercia Asset Management PLC, and a non-executive director of a technology/sport start up, Swing Fitness Limited. He is also a Trustee of United by Birmingham, the legacy charity of the Birmingham 2022 Commonwealth Games (the "B2022 Games").

Ian was closely involved in delivery of the B2022 Games, when he was Chair of Commonwealth Games England, a non-executive director on the B2022 Organising Committee Board and the Host City representative on the Board of the Commonwealth Games Federation.

A double rugby blue, Ian has worked as a volunteer in sports administration for over thirty years, having previously represented Cambridge University RUFC on the Council of the Rugby Football Union, served nine years on the Board of the RFU, chaired the Professional Game Board for five years and sat on the Board of ER 2015 Limited, the organising body for the 2015 Rugby World Cup. He also served twenty two years on the Warwickshire CCC Committee and Board.

Sharon Roberts was educated at King Edward VI Handsworth School and the University of Liverpool. She is a Fellow of the Institute of Chartered Accountants in England and Wales having trained with Ernst & Young before joining an international chemicals group where she held several senior finance roles. She is also a Chartered Company Secretary.

She has worked in the health and social care sector since 2008 and her current role is Chief Financial Officer for Grosvenor Health and Social Care, a national provider of homecare to vulnerable elderly people.

Mark was brought up in Sheffield and attended two independent schools before going up to the University of Nottingham where he read Mechanical Engineering. He trained as a Chartered Accountant in London with Coopers & Lybrand (now part of PwC) and then worked for an investment bank spending time in property finance, International Mergers and Acquisitions and Corporate Finance. Moving to Birmingham in 1995, Mark established a Midlands M&A practice for Arthur Andersen and then moved into industry as Chief Financial Officer for a succession of companies. He moved up to CEO at Calthorpe Estates, where he gained a deep knowledge of Edgbaston, and all forms of commercial and residential property investment and development.

Mark joined the Foundation as a member of the Investment Committee in [year] becoming Vice Chair in 2022 and Committee Chair and Governor in 2023.

Mark is a member of the Ironmongers livery company in London where he chairs the Property Investment Committee, sits on the Finance Committee and as a Court Deputy and runs the shooting and sailing teams. He is also Independent Chair of the Leamington Transformation Board where he works with various tiers of Local Government to lead the reimagining of the town.
Foundation Board Business Interests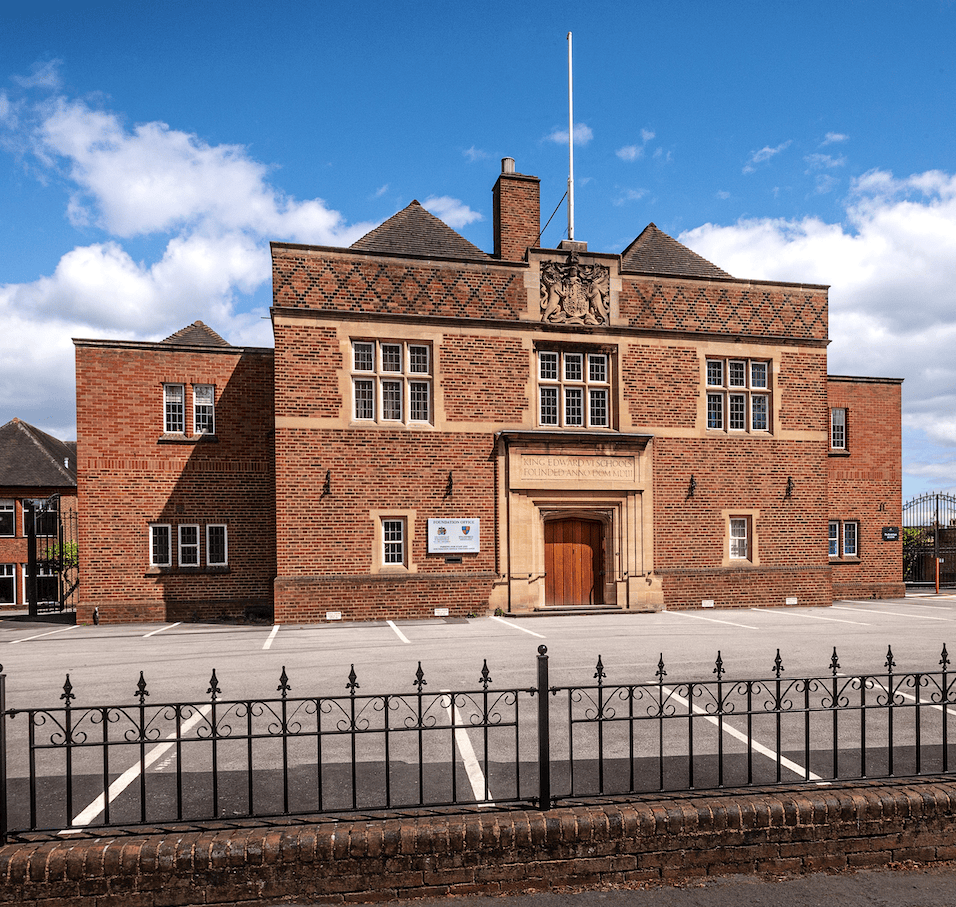 Governors can be contacted by writing to:
Deb Canton – Head of Governance
Foundation Office
Edgbaston Park Road
Birmingham
B15 2UD