The King Edward VI Foundation is a diverse family of schools serving Birmingham and influencing beyond. We strive for excellence and through our forward-thinking and inclusive education, we seek to raise aspirations and transform lives.
Our schools are a rare combination of independent schools and academies, both selective and comprehensive, which have come together over the centuries since the establishment of King Edward's School, Birmingham in 1552. While the diverse nature of our schools is one of our greatest strengths, all parts of the Foundation share a common purpose and work together to realise our aspiration to make Birmingham the best place to be educated in the UK. 
The Foundation comprises the King Edward VI Academy Trust, which hosts six grammar and five (soon to be six) comprehensive academies serving some of the most disadvantaged areas of Birmingham, and a sponsoring charity (called The Schools of King Edward VI in Birmingham), which operates our two high-performing independent schools drawing students from across the West Midlands and the Foundation Office, which hosts our central services. The pupils and staff in our academies benefit greatly from this association, as indeed do those in the independent schools. It is a partnership based on mutual respect and shared values and one which demonstrates real charitable activity on the part of the independent schools and the historical Foundation behind them.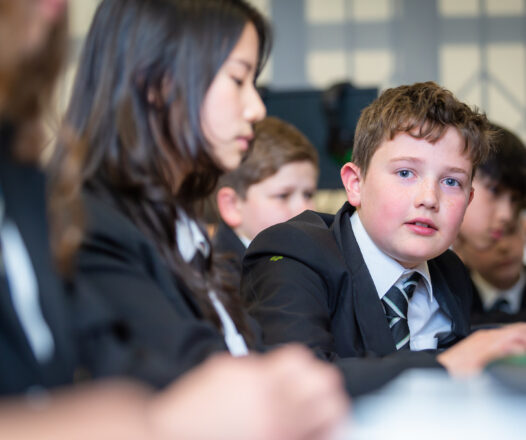 Our schools educate more than 11,000 children and young people: that's 1 in 10 of Birmingham's secondary-aged pupils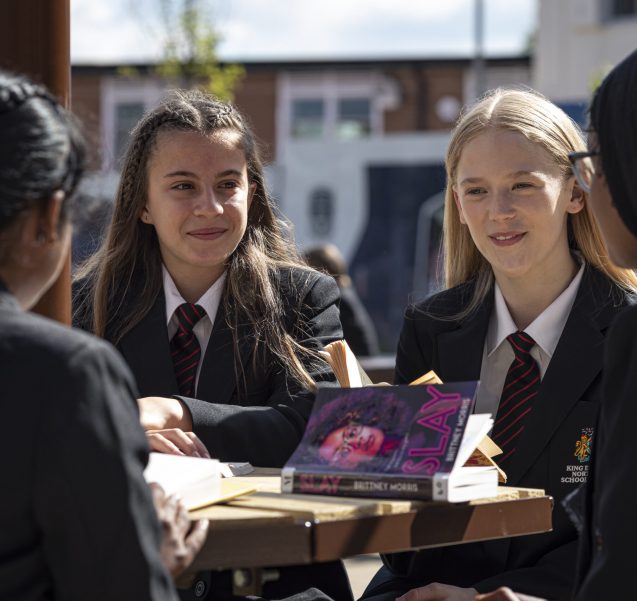 While collaboration between our schools is at the heart of the Foundation, we also know that we cannot achieve our aspiration for Birmingham by ourselves. We work in partnership with many other education providers – from the primary, secondary, further and higher education sectors – and also enjoy close ties with other organisations championing our city as a great place to live, work and study. We have gained national recognition for our work on accessibility to our academically selective schools and our belief in the impact that genuine partnerships between different schools can have.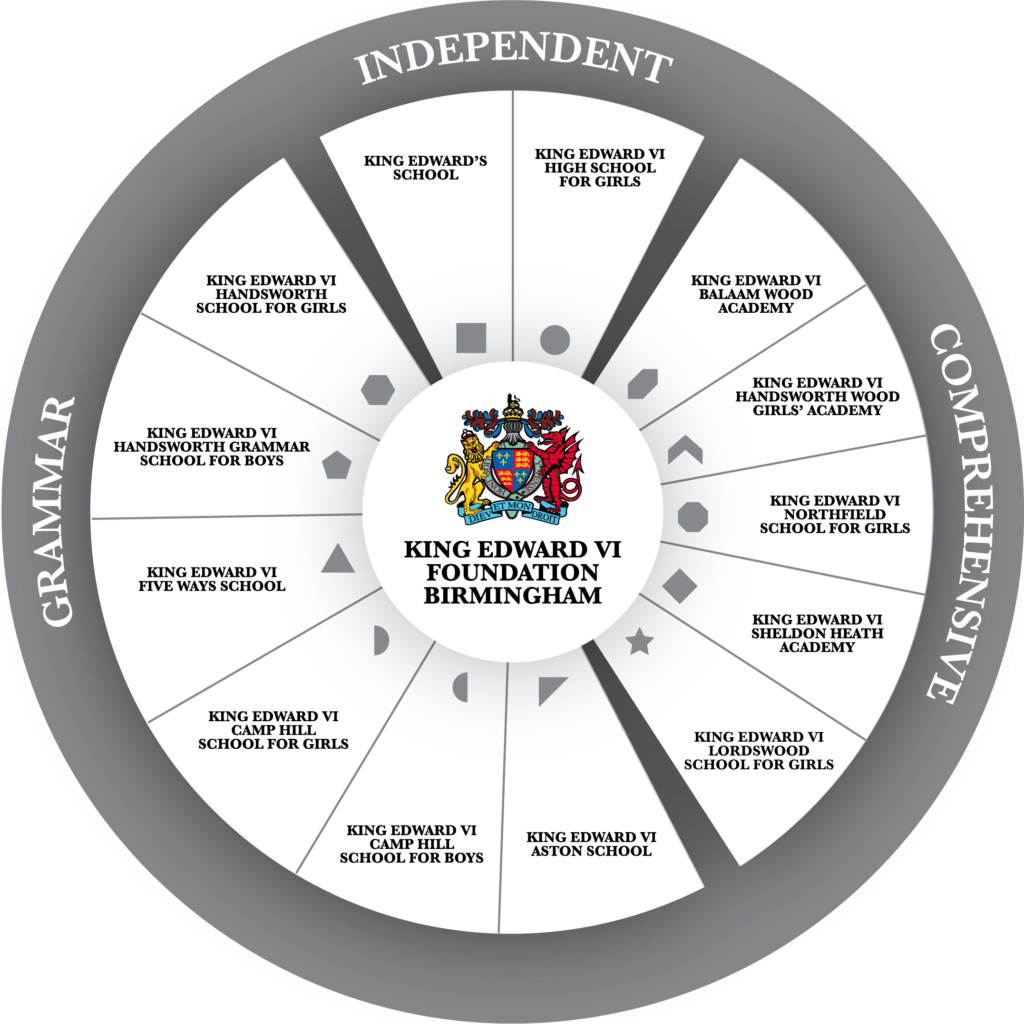 Our current strategy, which runs until 2026, guides our activity in the following areas:
Learning with us

Working with us

Partnering with us.
Through this strategy, we seek to: 
Raise aspirations, providing opportunities and giving confidence alongside excellent academic standards

Widen access and transform lives for all young people, no matter their background

Encourage open-mindedness, equality for all, honesty, fairness, understanding and accepting the views of others

Create a love of learning, which will foster creativity, imagination and the capacity to communicate

Instil a sense of community and the desire to support and work with others

Build character and relationships, along with a sense of morality, care and respect for others

Ensure successful transition to the world of further study and work through strong academic outcomes.