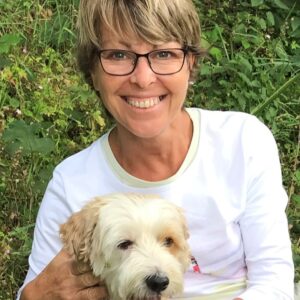 Jane Glendenning, Foundation Leader - Safeguarding & Wellbeing Designated Safeguarding Lead and Director of Pastoral Care Years 7-11 at King Edward VI Handsworth School for Girls 
Jane initially became a Designated Safeguarding Leader (DSL) at King Edward VI Handsworth School for Girls in 2017. She is now also a Foundation Leader of Education (FLE), leading a large team of pastoral staff alongside collaborating with colleagues at the Foundation Office and across the schools in the Academy Trust to ensure students and staff are safe and well. 
There is no typical work day for Jane as it often varies. The day could be anything from discussing an online safety concern to delivering KS4 lessons on topics such as Prevent, knife crime and mental health. Across the King Edward VI Schools, Jane also works closely with other DSLs, adding that they do an amazing job and enjoys being hands on in supporting them in their role!
During Jane's time at the Foundation Office, her time is spent communicating with the Directors of Education, working with the Head of Risk & Compliance on policies, checking procedures, facilitating training or strategic development.
Jane loves learning and is always eager for more knowledge. To understand what is happening in society that impacts schools, Jane often looks at national and local contexts, and since her secondment this term, has been analysing safeguarding data to report to School Governing Bodies and the Education Committee. 
However busy it may be juggling the two roles, Jane loves knowing that along the way she is making a difference to people's lives.